As 2019 draws to a close it's natural to peer into the new year about to begin.
Where is your business headed in 2020? What big plans, lofty goals, and ambitious targets have you set?
For most business leaders and strategic marketers, the completion of one year is an opportunity to reset and gear up for a big and exciting new year ahead.
You will likely have time off to spend with family and friends over the Christmas and New Year period. This is a time to relax, refresh the brain, and paint a picture of what success looks like in your future.
When January hits, the business world takes a bit of time to get going again. As clients, colleagues, customers, and suppliers trickle back in from their respective vacations and family time, it gives ambitious business leaders the breathing space they need to form strategic views, map out plans, and hit the new year running.
How will you make the most of 2020? Here are 3 resolutions your business should make in preparation for the new year.
#1. Make decisions based on long-term goals, rather than short-term challenges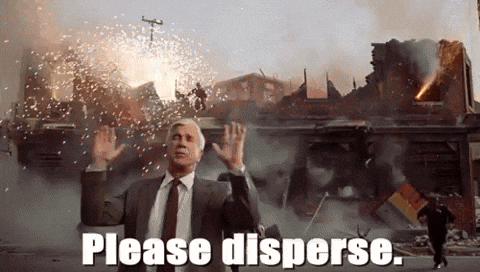 Operating a business is riddled with the seesawing battle of long-term goals and short-term challenges. You have a vision for the future, but the day-to-day grind of running a business often clouds your judgment.
Deep down you know that both time and financial investment now will result in the progression towards the place you want to be in three to five years' time, but then the bills start piling up. Invoice after invoice hits your inbox, a top employee leaves the business, a fruitful client decides to take their business elsewhere, and your suppliers jack up their prices. It all hits you like a ton of bricks and you're searching for answers.
This scenario is all too common in the business world. Unfortunately, problematic things like this seem to happen at the same time, compounding the feeling of helplessness and fear of failure. It's why resilience is recognized as an irreplaceable trait in all successful entrepreneurs.
But you can't give in to the temptation. The temptation to slash marketing expenditure, lay off staff, or close down offices. Yes, of course, running a business is about managing operational costs and balancing them with cash flow, debt, and business objectives. But if you continually make strategic business decisions based on short-term challenges, you will be back at square one time and time again in a vicious loop of stagnation.
Instead, make a New Year's resolution to think long-term in 2020. Do the things on a day-to-day basis that will bear fruit in six, 12, or 18 months' time. With this approach, when the bumps in the road inevitably come again, and your fruit falls off the wagon, you'll have a fresh batch of fruit in the warehouse ripe and ready to go!
#2. Build on the Q4 momentum
The creation of what is known as the "holiday season" in the fourth quarter of the year is both a blessing and a burden for businesses. Sure, the period from Halloween to New Year's Eve is a time when sales can skyrocket. But just as much as businesses are primed to capitalize on this spike in activity, consumers are programmed to tighten their purse strings when January rolls around. It's the holiday hangover that sends many businesses into a panic, especially in the eCommerce space.
Make a New Year's resolution to build on your Q4 momentum rather than letting sales fall off a cliff. There is any number of things you can do to turn your holiday customers into long-term brand advocates, here are a few to consider:
Leverage the data you collect. Reconnect with customers from Q4 with personalized and relevant offers in the new year based on the smart segmentation of your audience.
Create year-long offers. Utilize a monthly subscription model or complementary product sales to generate ongoing revenue from your Q4 customers.
Run New Year campaigns. Campaigns such as contests, giveaways, or stocktake sales can create a similar consumer psychological environment as the holiday season buying frenzy.
Be strategic and plan ahead. Use the new year as an opportunity to map out a month-by-month strategy for engaging with your Q4 customers, be it with promotional campaigns, helpful content, or exciting giveaways.
Listen to your customers, not your instincts. Collect direct feedback from your customers and create new products or product variations which align with their needs. Sure, your instincts are important for the day-to-day operation of a business, but when it comes to strategic decisions, let the data lead you.
ShortStack's Survey template
Use email marketing to extend the relationship. Create a follow-up sequence that automatically re-engages Q4 customers for the entire 2020 year.
Don't accept the December-to-January sales canyon as a foregone conclusion, make a resolution to do something about it.
#3. Capitalize on new marketing trends
Only a few years ago tactics such as "Instagram Stories," "Messenger Marketing," "Shoppable Posts," and "Influencer Marketing" didn't exist in their current forms. Today, they are some of the most high-performing digital marketing tactics available to businesses.
The moral of the story? Don't rest on your laurels with the same old tactics year-on-year and expect the same (or better) results. To keep pace with your competitors and outperform your targets, you need to have your finger on the pulse of new marketing trends and how they could transform your business.
Here are three marketing trends to keep your eye on in 2020:
Interactive content and personalization. Over 90% of buyers are seeking an interactive experience with brands. As we move into 2020, this expectation for a two-way dialogue that personalizes the experience for your customers will only increase. This will play out in the form of interactive marketing techniques such as quizzes, customer service chatbots, and automated customer feedback loops.
AI and machine learning. It feels like the concepts of artificial intelligence and machine learning have been growing in discussion for a few years now. But as with any technology, it takes time for society and its consumers to catch up. Next year will see businesses capitalize on these technological advancements with even greater levels of on-site or in-app personalization as well as search and product recommendations.
With growing awareness about how companies use personal data, consumers will become more proactive in seeking out companies that provide transparent data-tracking and storage policies. One study, for example, found that businesses that provide easy-to-digest information about privacy and data were 94% more likely to retain customers. See below how the Guardian provides transparent information about the way they use data:
These are just three growing trends in marketing that your business should be aware of. No doubt there will be an array of new, exciting, and unforeseen trends that develop in 2020 that you should keep up to date with.
Conclusion
It's easy to ride the wave of the holiday season without focusing on what comes next. Before you know it, Q1 in 2020 will be behind us and your goals for the year will be no further progressed.
Take the time over the coming months to strategically plan for the new year. Document your business "resolutions" and create a plan to stick to them. They don't have to be the three resolutions I've put forward in this post, but they are certainly a good start.
I see too many business owners panic when it gets to February, slash costs, make short-term decisions, and revert back to old ineffective marketing tactics that aren't relevant anymore. Make 2020 something special, not a year of backward steps.