The January slump…
It's an epidemic that has been plaguing retail for as long as any of us can remember.
During November and December, sales are flying. You ride the holiday wave all the way to the bank. You're busy, but it's a good kind of busy.
Then comes January…
Product returns start to pile up, sales have plummetted, and you're trying to figure out how all of your December profits have evaporated.
It's inevitable, right?
There's nothing you can do to combat the slump, it's "the way it is."
What if I told you that January provides a unique window of opportunity rather than an economic disaster in waiting? What if you could build on your Q4 momentum and shoot the lights out when the new year rolls around?
January provides a unique window of opportunity rather than an economic disaster in waiting
The thing is: your competitors are waiting for a slump too. They're expecting a drop in sales, and subsequently, aren't doing very much to stop the bleed. There is an untapped opportunity to re-engage with your customers in the new year, it's up to you whether or not you capitalize on it.
One way of effectively re-engaging with your customers in January is to run a giveaway. Here are 6 January giveaway ideas that will help you turn the New Year from a flop into a raging success.
#1. Stock Clearance
New year, new stock… Why not?
January is an opportune time to conduct a full stocktake, determine which products you will continue selling in 2020, and clear out any unnecessary or hard-to-move stock.
Traditionally, retailers would add all of this product into a discount bin, slash the prices, and eventually send it to an outlet store in an attempt to recover some of their manufacturing costs.
Instead, why not offer old stock as a prize in a giveaway?
Of course, it's best not to refer to the stock as "old." And I certainly wouldn't recommend giving away products that will diminish the value of your brand – such as poor-selling products or anything with faults. However, if you have a high-quality product that is due to be discontinued – maybe a new line is being produced – I'm sure your customers would love the chance to win it!
As well, if you giveaway quality products from previous lines, it will only improve the likelihood of people wanting to check out the new and improved version once it is available.
#2. New Products
Leading on from the previous point, there is every chance you are planning the release of a new product in 2020. An excellent way of gaining rapid interest and attention for a product launch is to give it away as a prize in a contest.
We are actually hardwired to seek out novel, new things. They make us feel good. They help us connect and identify. They provide immediate satisfaction.
Why do you think Apple releases a new iPhone every other year?
Rather than adding every possible feature to a new product release, they deliberately hold back and plan for the next edition, and the next one. As a result, they build suspense, interest, and excitement in the lead up to a product release.
Imagine if your customers had the chance to win a prize that no one else had yet. To be the very first person to get their hands on a new and improved product. Do you think it would get them excited?
The beauty of running a giveaway with a new product as the major prize is that you are building a list of potential customers who you can instantly market to once the product is officially on sale.
This New Year's Instagram giveaway from Burgundy Collective is promoting a brand new style of wallet, for example:
#3. Personalized Giveaways
Think about all of the valuable data you collect about your customers when they interact with your brand in the holiday season.
From basic demographic data such as their location and age to more complex data like their interests, buying behavior, and website activity. You are armed with all the information you need to deliver personalized offers and run custom giveaways in January.
What do I mean by a personalized giveaway?
Well, instead of running a generic database-wide giveaway, you can create clusters of customers based on their profiles. Let's say you sell musical instruments. If someone buys a beginner's guitar from your store in December, which of these prizes do you think would be more intriguing to them?
A drumset, keyboard, and microphone giveaway. Or;
A series of guitar lessons tailored to an individual's experience and skill level.
Sure, they might want the first option and still enter your contest. But you can almost guarantee they will be interested in the second option. Not to mention they will feel more closely associated with your brand because you have personalized the experience for them.
#4. Summer Vacations
The beginning of the year is a popular time for planning mid-year vacations, especially in the northern hemisphere where the middle of the year is summer. A summer vacation giveaway is an enticing offer for people who are thinking about their next holiday.
Of course, it's important to align your giveaway prizes with the objectives of your business so that you collect high-value leads, rather than just tire kickers. So, only run a vacation giveaway if it makes sense for your business.
One scenario where this type of giveaway is universally relevant for any business is as a reward for current or repeat customers. You could run an exclusive vacation giveaway with your top 50 customers, for example, rewarding them for their loyalty and strengthening the bond with your brand. This is how businesses create advocates, increase word-of-mouth marketing, and expand the lifetime value of a repeat customer even further.
Here is an example of a New Year's vacation giveaway from eurochange:
Half an hour left to go to enter our #NewYearGiveaway! #Competition #TravChat http://t.co/4uYKQakAAx pic.twitter.com/puZ6sEAmM1

— eurochange (@eurochangeFX) January 31, 2018
#5. Iconic or Local Events
Depending on your business, iconic or local events could be a great excuse for re-engaging with your customers with a contest or giveaway. Each month of the year has its own unique events and January is no different, albeit a little bit more discreet than November and December!
Which iconic events can you leverage in January? Well, apart from New Year's Day and National Popcorn Day, on the 19th, you'll have to research some locally significant events that suit your audience.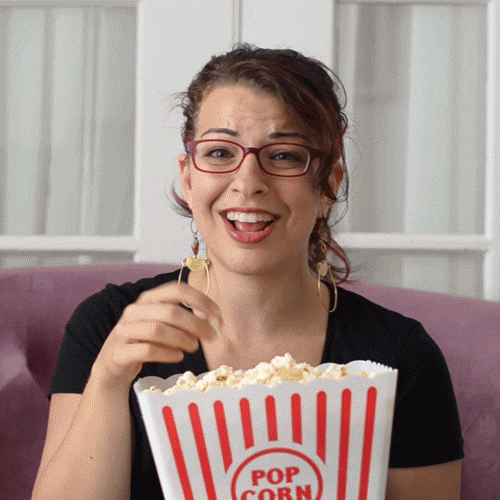 A good starting point is to search for "public events in [insert city]" on Google. This will give you a list of potential events you could use as a launch point for a giveaway. For example, the International Bowl is a popular high school football event hosted over a couple of days in Arlington, Texas. There is also the "Friendship Festival" in Miami, a Bruce Springsteen concert in Maryland, and an array of other events that could be perfectly aligned with your brand.
#6. New Year's Resolutions
New Year's resolutions are a popular part of Western culture. Psychologically, we see a new calendar year as an opportunity to reset our lives, break bad habits, and create exciting goals for the future. Unfortunately, less than 10% of people actually follow through with their resolutions!
This presents an opportunity for your business. Knowing that your customers are likely setting resolutions, and despite their best intentions, not completing them, you could run a giveaway that helps them stick to their word. The top-ranking resolutions in the United States are related to saving money, losing weight, travel, and reading. How could your business leverage these desires in the form of a prize?
For saving money, cash giveaways are an option. Or, if you are a fitness business, you may give away a series of personal training sessions. Get creative and think about how the products, services, and resources you have available will aid in the achievement of your customers' resolutions.
This New Year's giveaway from Families First taps into the "Read more books" resolution:
#FREE BOOKS TO START YOUR YEAR OFF RIGHT!

Enter our #NewYearGiveaway with great prizes from @HodderFaith & @authenticmedia

RT & email familiesfirst@mothersunion.org with your name and address by Sunday 14 January to be in with a chance of winning! pic.twitter.com/5rIUDf60cc

— Families First (@FamiliesFirstMU) January 11, 2018
Conclusion
Are you mentally preparing for a January slump like all of your competitors? Or are you ready and willing to do something a bit different and engage with your customers in the new year?
Despite what our subconscious mind is telling us, January is not a write-off!
Be smart about your promotions in the New Year by analyzing and understanding the emotions your customers are going through. Consider their resolutions, personalize your promotions to align with their buying behavior, and create an experience that gets them excited.
What type of giveaway will you run in January?
Create your first contest now
It's free and we don't need your credit card.