There's a pop of orange, yellow, and brown in the streets as our trees prepare for the colder months.
The air is crisp, days shorter, and for the first time in months, you've made your way to the back of the closet and dusted off the Canada Goose jacket.
It's the feeling of fall which brings back the nostalgia of the holidays and the joyful season we're about to embark on.
As the environment changes, our psyche comes along for the ride with it. We can smell the aromatic sensations of the holidays just around the corner. Subconsciously, every one of us is preparing for a spending spree.
Halloween, Thanksgiving, Black Friday, and Christmas all trigger a rise in consumer spending and retailers all over the world are licking their lips.
To capitalize on the season ahead you will likely be planning a series of holiday marketing campaigns. When executed effectively, holiday marketing campaigns entice your customers to make purchases they probably wouldn't do at other times of the year. They piece together the perfect combination of ingredients that generate buzz, suspense, and a spike in sales.
So, what is it that creates this experience? Which elements go into a successful holiday marketing campaign?
Here are 8 of the most important…
#1. Anticipation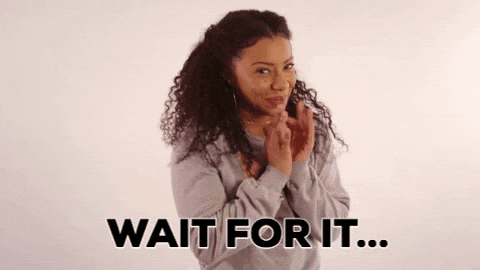 The sheer nature of a holiday marketing campaign means that it has a start date. For Thanksgiving, the day doesn't change. Everyone knows when it is and if you want to run a campaign leveraging these holiday events, you are limited by choice when it comes to choosing your campaign dates. This is very different from running a campaign at any other time of the year when your business controls the start and end date.
You can use this to your advantage by building anticipation and suspense prior to the event in an attempt to excite your prospects about the campaign and have them ready and willing to participate when the time comes.
Here are some tips for growing anticipation for your holiday marketing campaigns:
Discuss your campaign offer in advance across all of your marketing channels. This could be the discount you plan to offer, a bundle deal, or a teaser of a new-release product.
Create a countdown for your campaign and display it clearly on your website, social accounts, and email campaigns.
Use a campaign hashtag to generate interest prior to the event on social media.
Anchor all of your pre-event awareness marketing to a climax – the launch of the campaign.
By planning the "pre-marketing" of your holiday campaign you build suspense. Rather than turning up in your customer's inbox on Black Friday, out of the blue, and hoping they will be ready to take you up on an offer, your customers will be waiting with bated breath for your email. With their credit card in hand and ready to spend.
#2. Time Restrictions
As I mentioned in the "Anticipation" section above, the forced start and end date of holiday campaigns is a blessing in disguise for businesses. You don't have any choice but to plan ahead and prepare your team for a specific time period. As well, marketing psychology tells us that if people aren't required to take action due to a timeframe or other restrictions, they may never do so. In this sense, time pressure is an excellent driver of urgency during the holiday season.
If the climax of your pre-event marketing efforts is the start date of the campaign, the secondary climax is the end of the campaign. All of your pre-campaign collateral will be geared towards having prospects ready for when the campaign begins. Then, during the campaign, all of your content will be reinforcing the time when the offer disappears.
The holiday season has a series of rolling deadlines that you can use to entice action from your customers. As soon as Halloween ends, you can build anticipation for Thanksgiving, then Black Friday, then Cyber Monday, and so on. For every new event deadline, aim to remove (or add) something of value to your customers. For example, your biggest discount offer may be available only on Black Friday – let's say it's 40% off storewide – then, for Cyber Monday there may be a different time-bound offer available – it may be a bundle deal, two-for-one offer, or a reduced discount.
At each key juncture of your holiday marketing campaign, use time restrictions to drive buying behavior.
#3. Themes
A big part of the buzz and excitement of the holiday season comes down to consumer habits. We are programmed to make the most of Black Friday deals and buy gifts for our friends and family at Christmas time. So, your marketing campaigns should create an experience that reminds your prospects of this time of year.
There are certain colors, icons, characters, and other cues that immediately remind people of each event during the holiday season. Be it the black and orange of Halloween, or the jingling of bells for Christmas, your marketing can make the most of these themes to get your customers in the mood.
Here are three ideas for adopting holiday themes in your campaigns:
Take over your website, landing pages, emails, and social media pages with the theme of the holiday you are promoting in your campaign. This may include the use of familiar colors, recognizable characters, and even visual cues such as icons and fonts which remind people of the event. Fairtrade's 12 Days of Christmas landing page makes the most of the quintessential green and red colors of the holiday:
Christmas-themed landing page example.
If you're running a contest or giveaway as part of your holiday campaign, why not make the prizes on-theme too? Whole Foods, for example, gave away a turkey feast for 12 people at Thanksgiving time:
Giveaway example from Thanksgiving.
View and Create Your Own
You could even take the concept of holiday themes to a new level by re-branding your whole business. Big brands regularly rebrand their logos for a holiday campaign, just as Lay's has done for Halloween here:
Changing your logo to get in the holiday spirit.
Using familiar themes in your holiday campaigns can establish immediate trust and initiate buying behavior with prospects.
#4. Hashtags
Unless you have a bottomless advertising budget for your campaigns, you'll want to find as many ways as possible to expand your reach in an organic manner. One way of reaching more people is to make your content searchable with social media hashtags.
The beauty of the holiday season is that there is a long list of holiday-specific hashtags that you can make the most of. Your customers are actively using hashtags such as #holidaysale, #thanksgivingdeals, and #blackfridayoffer to find campaigns just like yours.
#holidaysale on Instagram
On top of being more discoverable, hashtags can increase the engagement on your posts, categorize your content, and even allow you to carve a unique and uncontested space of your own, with the use of branded hashtags.
#5. User-Generated Content (UGC)
We regularly talk about UGC when it comes to increasing trust for your brand and ramping up the ROI of a campaign. The holiday season is no different. Put simply, people trust the opinion and recommendations of their friends, families, and even celebrities, more than they do your business. By displaying content created by your customers to promote a holiday campaign, you alleviate trust issues prospects have with your brand, who, at this point, don't know who you are.
UGC comes in a number of forms, from social media posts to customer testimonials or product reviews. Whichever way you use this form of content, it can make your brand over 35% more memorable.
LEGO is an example of a company who makes the most of UGC, especially when it comes to the holiday season. Here is a Christmas-themed LEGO creation shared by a brand advocate on Instagram:
User-generated content from LEGO.
#6. Design
Design creative is going to play a significant role in your holiday marketing campaigns. When you think about the prospect of creating a themed logo, taking over your social media accounts, developing custom emails, and launching any number of holiday landing pages – design tasks can quickly pile up and feel overwhelming.
This situation poses two problems;
Your resources get stretched, especially if you don't have an in-house design team.
In an attempt to "get things done," the consistency and subsequent trustworthiness of your brand takes a hit because there ends up being multiple versions and interpretations of your colors, fonts, and messaging out there.
Consistency of design is critical when building trust with prospects during a campaign. Most buyers need a series of touchpoints from a brand before they are willing to hand over their credit card details. If the experience for one of these prospects is different as they navigate their way between marketing channels, not only is your brand less likely to stick in their minds, but it can diminish the desire for your products.
To create consistency, put together a set of branding guidelines for your team to follow. You could also invest in a landing page builder so that all your campaign pages are created at speed from the same template.
#7. Interactivity
People often think of interactivity as the inclusion of fancy moving graphics on a landing page…
True interactive marketing is far more than this. Interactivity uses technology to optimize the user experience by presenting a personalized dialogue. It addresses the user as an individual by getting them to respond and engage with certain stimuli, for example, taking a quiz, watching a video, or participating in a contest.
When it comes to your holiday marketing campaigns, interactivity will help you:
Increase user engagement by creating excitement and interest.
Improve the standard of leads you capture by qualifying prospects.
Make your campaign more shareable, if you partner interactivity with referral marketing and gamification.
Positively influence conversions by personalizing the experience for each individual participant.
In the end, the holiday season is *noisy*! Your competitors are offering similar deals to your customers, and by using interactivity you are helping your brand stand out.
#8. Longevity
All of the effort you put into the holiday marketing season is wasted if you don't turn those customers into long-term brand advocates. Sure, the number of new customers you acquire is on average 50% higher in this period, but what happens to them all after the New Year rings in?
When planning your holiday marketing campaigns, consider the longevity of the new relationships you create. Here are some things you should be proactively thinking about:
Are you collecting the contact details of new customers, so you can market to them in the future?
How are you segmenting your new customers so you can deliver targeted offers next time?
Are you providing the kind of customer service and brand experience that will turn new customers into advocates?
How are you collecting feedback from new customers so you can improve the way you interact with them?
Do you have an automated loyalty program in place to encourage referrals?
How do you plan on collecting reviews, testimonials, and other user-generated content from holiday customers?
As you can see, the holiday season isn't all about creating holiday sales and riding the Black Friday wave all the way to the New Year. It's about establishing new relationships with customers so you can exceed their expectations and increase their value to the organization in the future.
Are you ready to make the most of this holiday season?